Features
Complete care unavailable in regular afterschool programs
Kids get home ready
for bed!
At TECH PARK KIDS, we know the time you can spend with your child each night is precious. That's why our service includes checking teacher communication books, assisting with homework, healthy meals, and a shower room for children to use. Your child will be ready to get home, share their new discoveries, and enjoy time with you before heading to bed.
#1
A fun and varied curriculum
Our diverse curriculum includes programming, robotics, and digital art. Other features include regular field trips, presentations, and access to our high-tech workshop where children can build their own games and toys.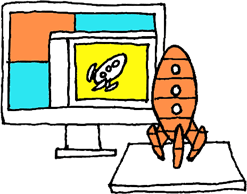 #2
Regular exercise to refresh bodies and minds!
For the best learning environment, kids need opportunities to have fun moving and playing. Gains in strength lead to gains in confidence--which just might lead to new ideas and new discoveries!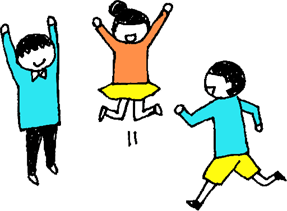 #3
Open anytime between 2-9 PM.
We're happy to make plans according to your schedule. Open until 9PM, your child is welcome to come before or after other activities, lessons, or cram school.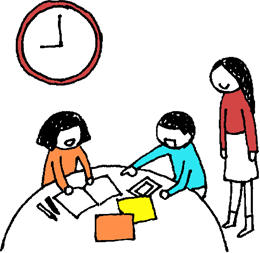 #4
Healthy dinner and a shower before heading home
We offer delicious, nutritionally balanced dinners with every precaution taken for your child's allergies and dietary needs.
Furthermore, there is a shower room available for your child to use before heading home. (Towels must be provided from home)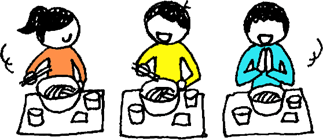 #5
Safe, reliable transportation from our taxi service partner
Nishitetsu taxi drivers are available to safely transport children to and from TECH PARK. While they can, of course, take children to and from home or school, arrangements can also be made for grandma or grandpa's house, your office, cram school, or other locations according to your situation and needs.
Taxi service partnership company: Fukuoka Nishitetsu Taxihttp://www.fuk-taxi.co.jp/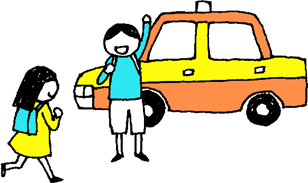 A typical day at TECH PARK KIDS
Who knew after school could be this fun?!
From the moment they arrive until the moment they go home, children can enjoy fun, enriching, and safe activities. Adjustable to each family's needs, children can come for short periods between other activities to get homework assistance or participate in building activities, or they can attend for the full daily schedule.

School's out!
Arrive at TECH PARK KIDS!
*Taxi pickup/dropoff option available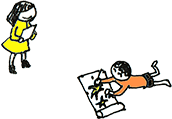 Homework and personal study time
First things first! Finish up homework with friendly staff members available to check and assist.

Snacks and exercise
Once homework is done, get refreshed with snacks and simple exercises.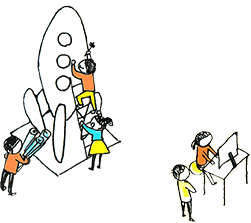 Play with technology and create something new!
With help from workshops and books, we can learn at our own pace. Program computer games, construct robots, or use 3D printers and laser cutters to build new creations; we can choose whatever interests us!
*The 7:00-9:00 PM schedule requires an additional extension fee

Dinner with friends!
Let's share a delicious, healthy dinner! Then, get cleaned off with a refreshing shower.
*Dinner is available as an extra option

Self-directed time
What should we do next?!
Let's have fun studying, reading, or building something new!
Great work again today, everyone!