Winter

Camp

New Resort Tourism that values the time
each family member spends individually
New Style of Resort Tourism
Provide educational programs to learn the latest technology as well as telework environment for adults
2-day special contents for families
2-day Worcation & Studication that value the time each family member spends individually
Spend precious time for self
Each family member to spend precious "self" time
What's TECH PARK Winter Camp
in Nanki Shirahama?
This camp will be held for the first time under the collaboration between Hotel Seamore and TECH PARK,
as part of the "Developing attractive stay-type contents for diversifying the way of drawing tourists" demonstration project (*1), led by Japan Tourism Agency.
By offering educational programs
that allow children to learn about the latest technology while having fun
as well as telework environment where parents can relax and improve concentration,
we will realize a new service model for Reiwa era which support both children's' growth and parents' work-life balance
through the time spent together traveling.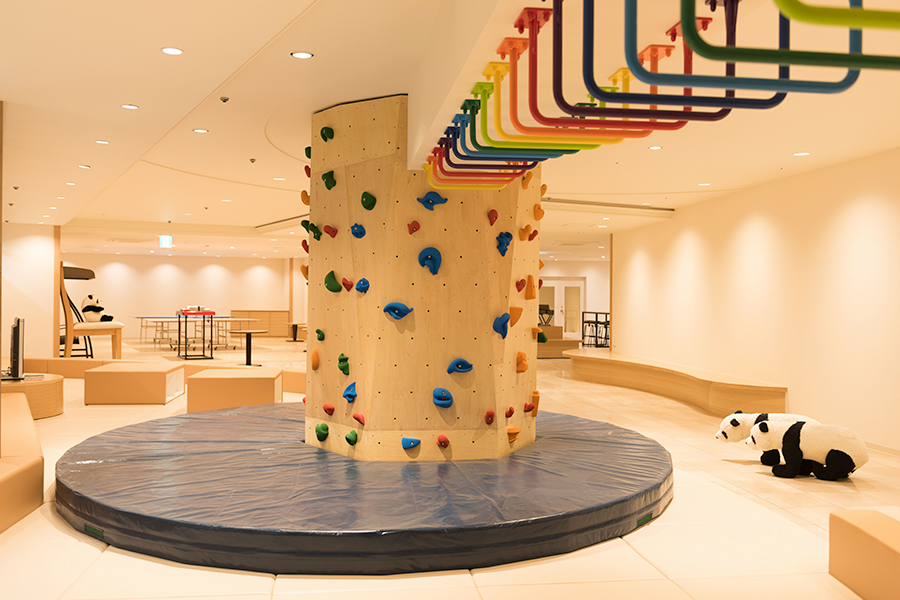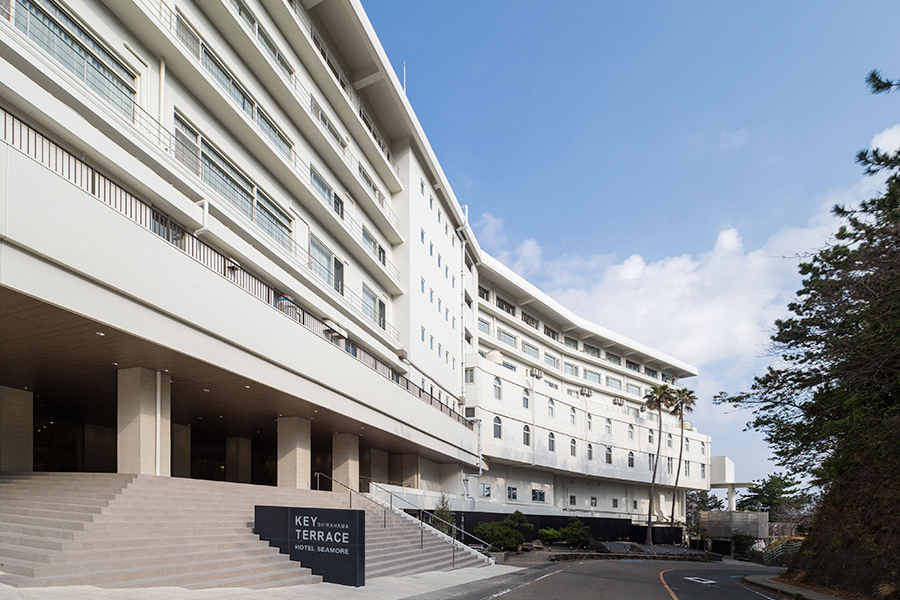 Activities & Schedule
Special IT Camping for Kids
Kids will be experiencing the TECH PARK's original programming and electronic engineering using computers.
Lessons are tailored to each child's level of understanding and ability, allowing children new to computers to enjoy the learning experience.
Using visual programming learning software such as Scratch, AI block developed by Groovenauts, Viscuit, and micro:bit, children will learn basic computer operations, programming and design, to create a variety of pieces including animation, fortune telling, and LED light.
Basic Course
(suitable for 1st to 4th graders)
For kids who play with technology for the first time
The basic course offers activities for kids that are new to computers, electric engineering, or programming.
Advanced Course
(suitable for 5th - 6th graders & junior high school students)
For kids more enthusiastic about playing with technology
The advanced course offers activities for kids that are more enthusiastic about learning technology. It is a step forward from the Basic course.
Saturday, December 26: Programming
Basic

Let's create a fortune telling game!

Program a fortune telling game by animating the illustrations. Enjoy learning the basic of programming even though you are not familiar with computers.

Advanced

Let's create an AI register!

We will educate the AI with Wakayama's specialty products and create a register.
Sunday, December 27: Digital Fabrication
Basic

Let's make a room light

Learn basic computer operation and design a room light with presentation tool.

Advanced

Let's make a LED light panel

Make an original panel designed and sculpted by programming and control LED by using small computer, micro:bit to create an illuminated panel.
Materials & Equipment
AI Block

小学生から AI を使えるTECH Dedicated contents for TECH PARK that allow elementary school kids to use AI. You can incorporate AI that learned various images into your program.

Scratch

A visual programming language for children developed by MIT. You can learn the basics of programming just like putting together the pieces of puzzle.

Google Slide

A tool which allows you to easily create presentation slides online. You will learn how to effectively communicate your creation and to develop ability of story making.
Activities for Adults
In addition to worcation at a hotel, we have put together perfect activities that allow adults to fully enjoy Nanki Shirahama.
* You can select activities for the each of the two days.
* First-come-first-served basis
Limited to 15 persons per day

Kumano Kodo Power Spot Bus Tour Course

Exploring Nachisan, one of the three Grand Shrines of Kumano (Kumano Hongu Taisha Grand Shrine, Kumano Hayatama Taisha Grand Shrine and Kumano Nachi Taisha Grand Shrine), one of the signature pilgrimage routes of Kumano Kodo. The drop from the outfall to the waterfall basin is 133m, ranking 12th in Japan in terms of total drop and 1st as a single waterfall.
Nachisan is a traditional must-see sightseeing destination for tourists visiting Nanki. This course is recommended for those who want to visit both Kumano Kodo and scenic spots.
Limited to 5 persons per day

Fishing Experience Course for Enthusiasts

Boat fishing experience for "Serious Fishing Enthusiasts". With the cooperation of the Wakayama Minami Fishery Cooperative Association, we will target natural red sea bream, rock fish and bluefish. The fishes caught can either be cooked and served at Hotel Seamore, or sent fresh to your home.

*Please prepare wind & cold-proof clothing with ease of motion.
* The sail might be canceled due to bad weather and marine condition.
* Additional fee will be charged for cooking and delivery of the fishes.
Limited to 15 persons per day

Enjoy refreshing worcation! at a Resort Hotel

Laid-back working time at worcation space in Hotel Seamore. You can enjoy the health care programs such as yoga, massage, and nail care within the package. Please physically feel the working style typical at resort, where you can constantly maintain the balance between mind and body.

* What's "Worcation"?
It's a neologism originated in US, combining the words "Work" and "Vacation," referring to a flexible working style that allows people to work remotely in extraordinary places including resorts.
*Yoga, massage, and nail care are available for an additional fee. (advance reservation required)
Fee & Application Guideline
Participation Fee as a tester

Free Invitation
Included: Participation Fee for each activity, lunch for 2 days (adults & children)
snacks, educational materials, rental PC (children only)

* Transportation fee from your home to meeting point (Hotel Seamore) is not included. Participants are responsible for their own arrangements.
* Meals not included in the schedule are at your cost.
* There will be additional fees and belongings to be required according to your choice of courses. These will be notified individually.


Event Schedule
from Saturday, December 26, 2020 to Sunday, December 27, 2020
Event Venue
IT Camp for Kids
1821 Shirahama-cho, Nishimuro-gun, Wakayama Prefecture 649-2211
Hotel Seamore
https://www.keyterrace.co.jp/
Playroom at SHIRAHAMA KEY TERRACE 2nd Floor

* Meeting point for parents will be notified later

Preconditions

Parent-child applicants must be able to participate the entire program
Only children from 1st to 9th graders are applicable
Cancellations, joining, and leaving in midway are not allowed
Accept secondary use of photos taken during the event for promotion
Share the experience of the trial tour in your own social media
Answer a questionnaire after the event and send an evaluation report to the organizer

Number of participants to be accepted

3 groups of parent-child participants
15 participants only attending IT camp for kids

Capacity of each course
Children:
IT camp by age: 30 children in total

Adults:
1. Kumano Kodo Power Spot Bus Tour Course: 10 persons per day/1日
2. Fishing Experience Course for Enthusiasts: 5 persons per day/1日
3. Enjoy refreshing worcation! at a Resort Hotel: 15 persons per day/1日
If applicants surpass the capacity, winners will be selected by drawing. Result will be notified by Email by Monday the 21th.

How to apply

Please fill out the application form below.

* Please be sure to read the terms and condition before applying.
Act on Specified Commercial Transaction Information

Application Period
Monday December 14th to Friday December 18th
Notification to Winners
Only the winners will be notified individually by TECH PARK on Monday December 21th, with no public announcement.
*1 "Developing attractive stay-type contents for diversifying the way of drawing tourists" demonstration project led by Japan Tourism Agency
訪日外国人旅行者6,In anticipation of the new era with more than 60 million of foreign visitors to Japan, a swift preparation of infrastructure to accept tourists from a wider range of countries and regions is required. In addition, while adhering to the guideline of preventing COVIT-19 infection spread as well as thoroughly implementing a new mode of life, we will tackle to revitalize the tourism in Japan by supporting the development of appealing and attractive stay-type contents together with local communities, so that visitors can enjoy sightseeing resources including nature, history, culture, food, and event in a safer manner.
https://www.mlit.go.jp/kankocho/topics08_000167.html
Parents' Comments
My daughter has a kind of a character that gets easily warmed up but just as easily cooled down. But she is still trying what she had learned at TECH PARK at home even as the new school year has started. I am very grateful to TECH PARK, who set her heart on fire!!

As always, my son is very much satisfied. It seems he's inspired by other kids creating various things. Than you.
Organized by
Sponsored by
白浜町 / 白浜町教育委員会
和歌山南漁業協同組合
Cooperation by
白浜町商工会
白浜観光協会
南紀白浜観光局
南紀白浜エアポート
白浜旅館協同組合
株式会社 Traffic Comfort
株式会社ランドリーム
Entry Form
Application closed.