Try out a TECH PARK lesson at an Open School session on 6/17 (Sat)
TECH PARK will be holding Open School sessions leading up to Summer School 2017.
Each Open School session includes a trial lesson where kids can try out a programming or handicrafts and a TECH PARK information meeting for parents and guardians. Those considering TECH PARK's Summer School or afterschool programs are invited to attend.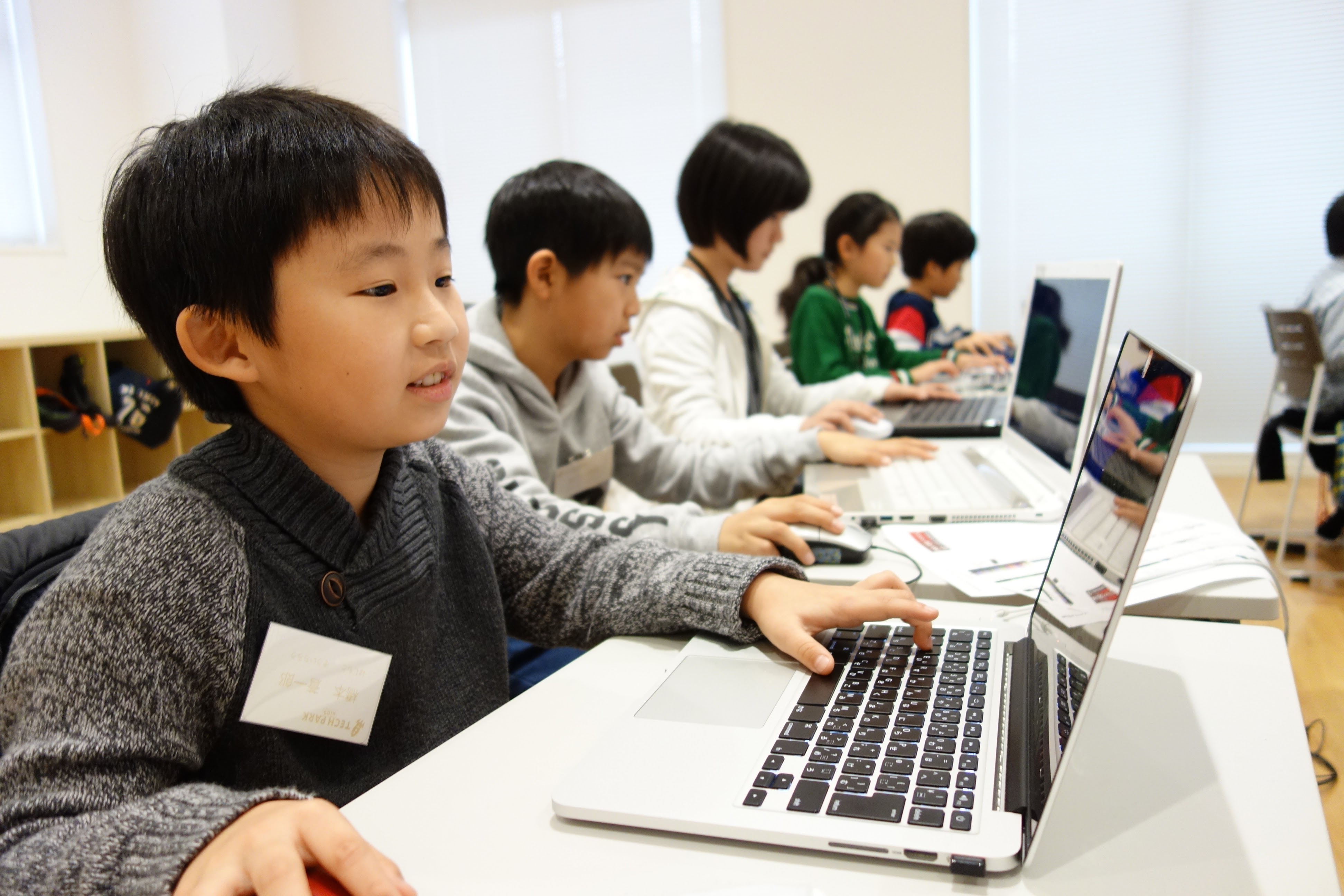 Programming trial lesson
Children will use Viscuit, a visual programming language, to make simple animations and games. All skill levels are welcome to attend, as even children who don't have experience using computers will be fine. Modified lesson contents are also available for older children and those comfortable with computers.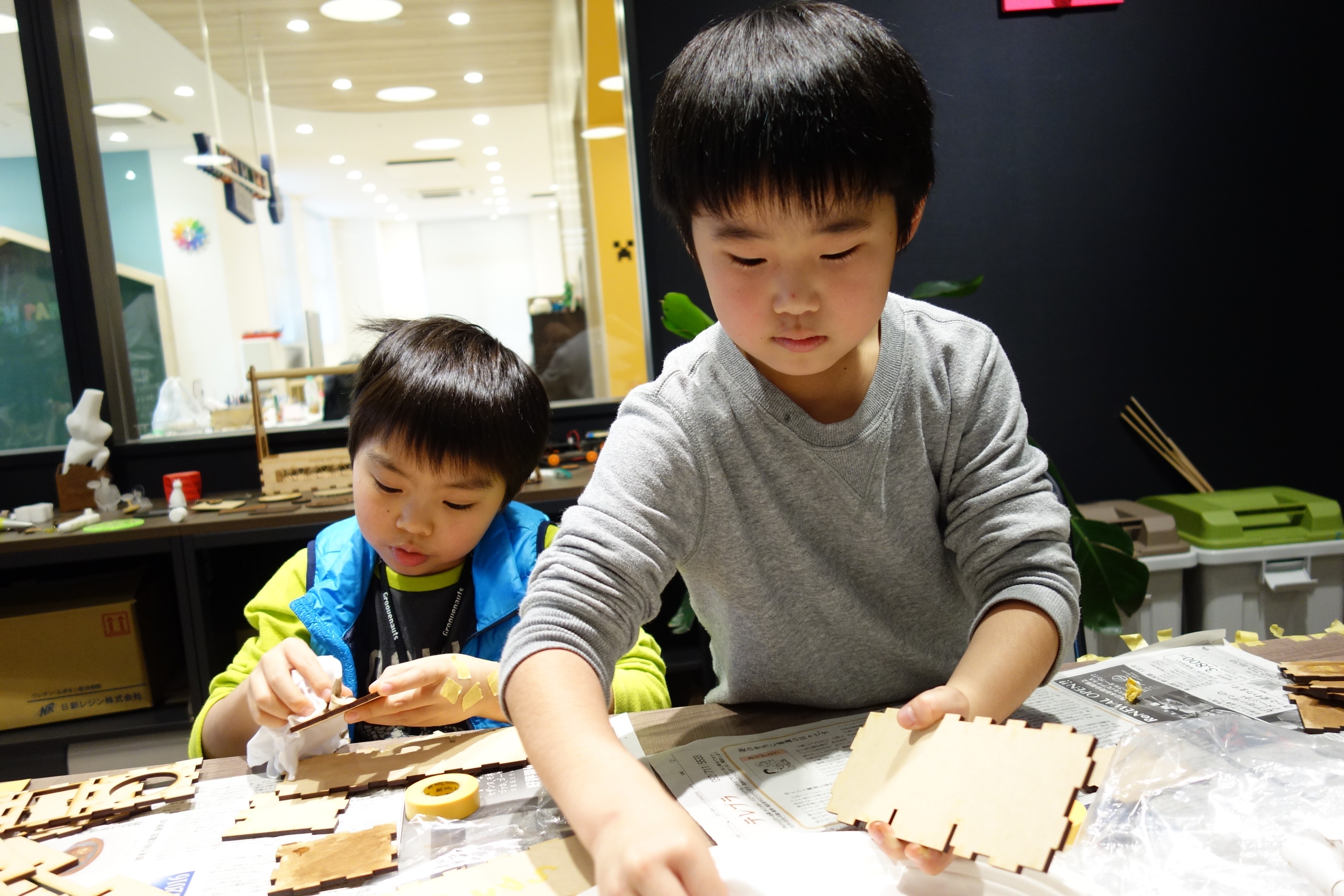 Handicrafts trial lesson
Using wooden puzzle pieces cut out by our laser cutter, children will put together simple dice, tissue boxes, and other three-dimensional creations. Even in the short time available in the trial lesson, kids can use their imaginations to give shape to their own ideas.
Date:
2017/6/17 (Sat) 10:30–17:00
 10:30–11:15 Handicrafts *Attendee limit reached
 11:15–12:00 Programming *Attendee limit reached
 13:30-14:15 Handicrafts
 14:15-15:00 Programming
 15:30-16:15 Handicrafts *Attendee limit reached
 16:15-17:00 Programming *Attendee limit reached

*Feel free to attend both sessions (Handicrafts, Programming), or just one or the other.
Attendee limit: 5 per session (first-come, first-served)
Registration deadline: Registration closed when the attendee limit is reached
Conditions: Sessions intended for those considering attending TECH PARK
Target age group: Kindergarten–6th graders
Attendance fee: Free
Items to bring: None
*Those who prefer to bring their own laptop may do so
Location: TECH PARK
Fukuoka-ken, Fukuoka-shi, Chuo-ku, Imaizumi 1-19-22
Tenjin CLASS 3F
*There is no parking, so those attending by car should use a nearby coin parking lot. Be aware that many coin parking lots may be full on weekends and holidays.
Contact information:
TECH PARK Management Office
092-982-0180
kids@techpark.jp
How to register:
Register by filling out all required fields in the following form.