Summer School 2017 Information Meetings
TECH PARK's 2017 Summer School program for K–6th graders will last from 7/24 (Mon) through 8/26 (Sat)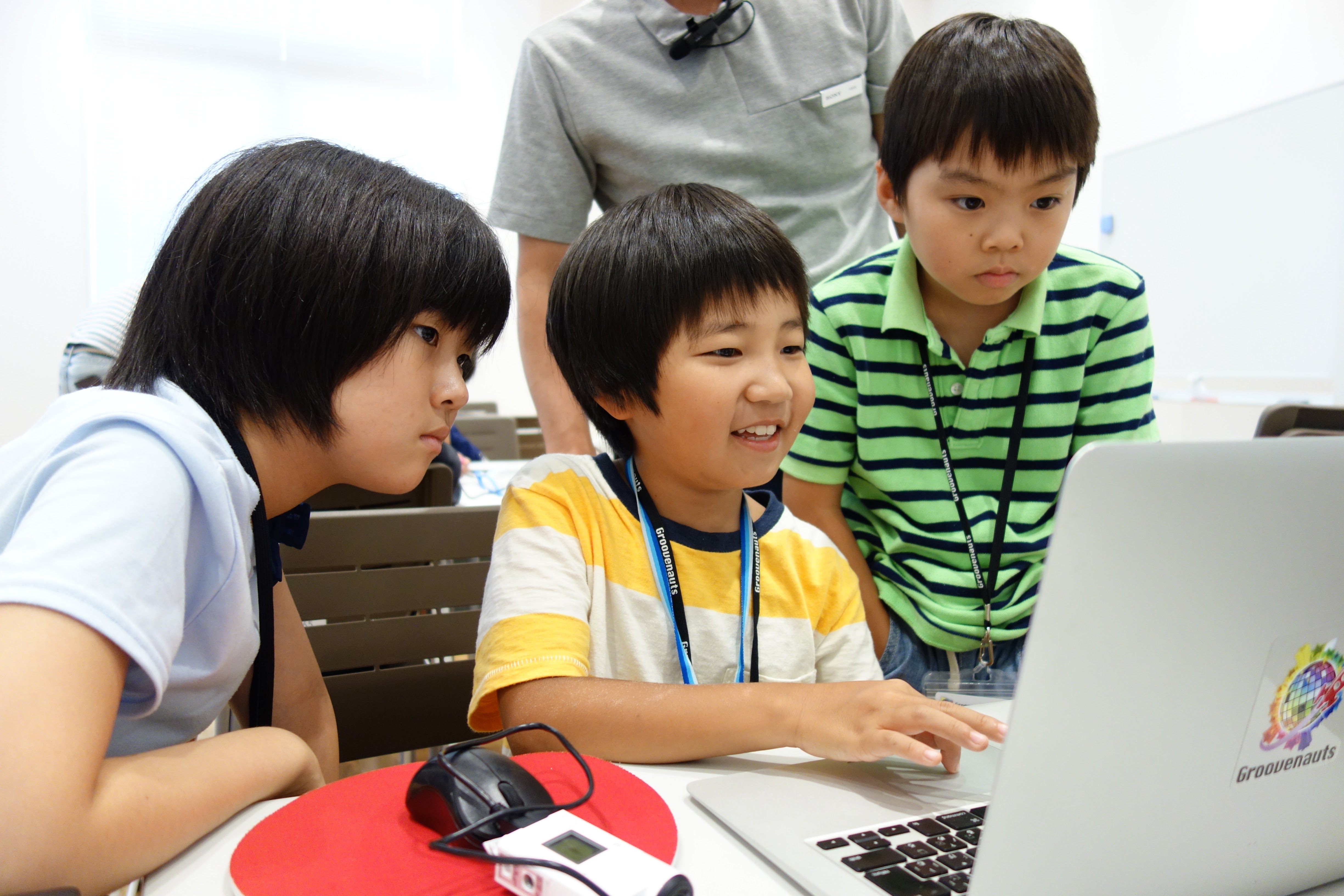 Feature #1:
Even newcomers can enjoy TECH PARK's one-of-a-kind curriculum
Our curriculum is designed to meet the needs of every child, even those who have never used computers or tools. From basics like typing and using mice, children can soon create digital art, program games, and edit original videos. Beyond computers, children also get hands-on building robots, creating intricate string art, and more. With activities split for upper and lower grade students, everyone can work, play, and learn at their own pace.
Feature #2
Taught by programmers and creators working at the forefront of tech
Expert programmers and creators from our Google-partnered company have evaluated all kinds of teaching materials and programming languages to create the Summer School curriculum. Additional equipment and teaching materials are provided by sponsors like the Tenjin Sony Store, robotics and electronics company Elekit, and film companies KOO-KI and Mont Blanc Pictures.
Feature #3
Flexible scheduling lets you choose your own adventure
Going on a family trip or busy with other club activities? No problem. Sign up for one day or the entire schedule–it's up to you! Each day of our Summer School curriculum is self-contained, so you can choose activities that interest you without worry.
We'll go into detail about the Summer School curriculum and registration process at the information meetings, so please attend if you're interested in learning more.
Summer School 2017 Information Meetings:
Dates:
7/8 (sat) 10:30–12:00
7/8 (sat) 13:30–15:00
*Other times can be scheduled upon request
Attendee limit: 8 per session
Registration deadline: Registration closed when the attendee limit is reached
Intended audience: Parents/guardians of K–6th grade children
Attendance fee: Free
Items to bring: Something to take notes with
How to register:
Register by filling out all required fields in the following form.