Come learn about Summer School 2017 at an info session
Summer School 2017 will be from 7/24 (Mon) through 8/26 (Sat)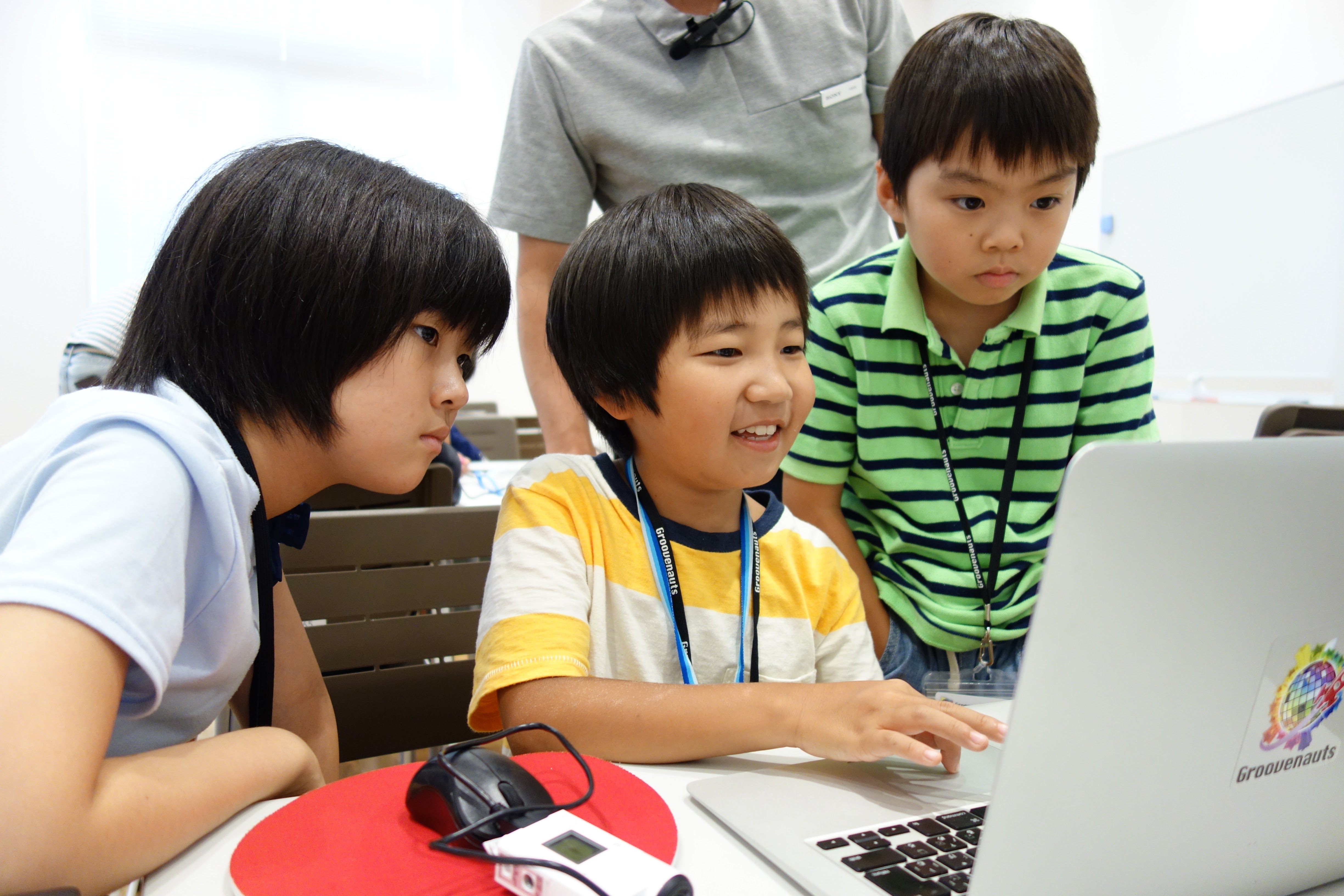 All skill levels can enjoy TECH PARK's unique curriculum
Even kids who have never used a computer at home can enjoy our lessons. Starting from basics like typing and using a mouse, kids soon work up creating digital artwork, editing movies in teams, robotics, programming, arts and crafts and much more. Activities are split between lower and upper grade students.
Taught by professional programmers and creators
Our teachers are also programmers and creators who work for our Google-partnered company. They've evaluated all sorts of programming languages and teaching materials to develop out curriculum. We also work with great partners like the Sony Store Fukuoka Tenjin, Elekits, Fukuoka-based filmmaking companies KOO-KI and MonBlanc Pictures, and more.
Register for as many or as few days as your schedule allows
You can sign up to attend Summer School for as many or as few days as you like. Each day's activity is self-contained, so you don't need to worry about missing out on important instructions. Try some different activities and find a new passion!
Register for an info session below for more details about Summer School 2017:
Sorry, these events have ended.