7/2 is Girl's Programming Day at TECH PARK! (1st–6th Grade Girls)
TECH PARK will be hosting a Girl's Programming Day event on July 2nd (Sun)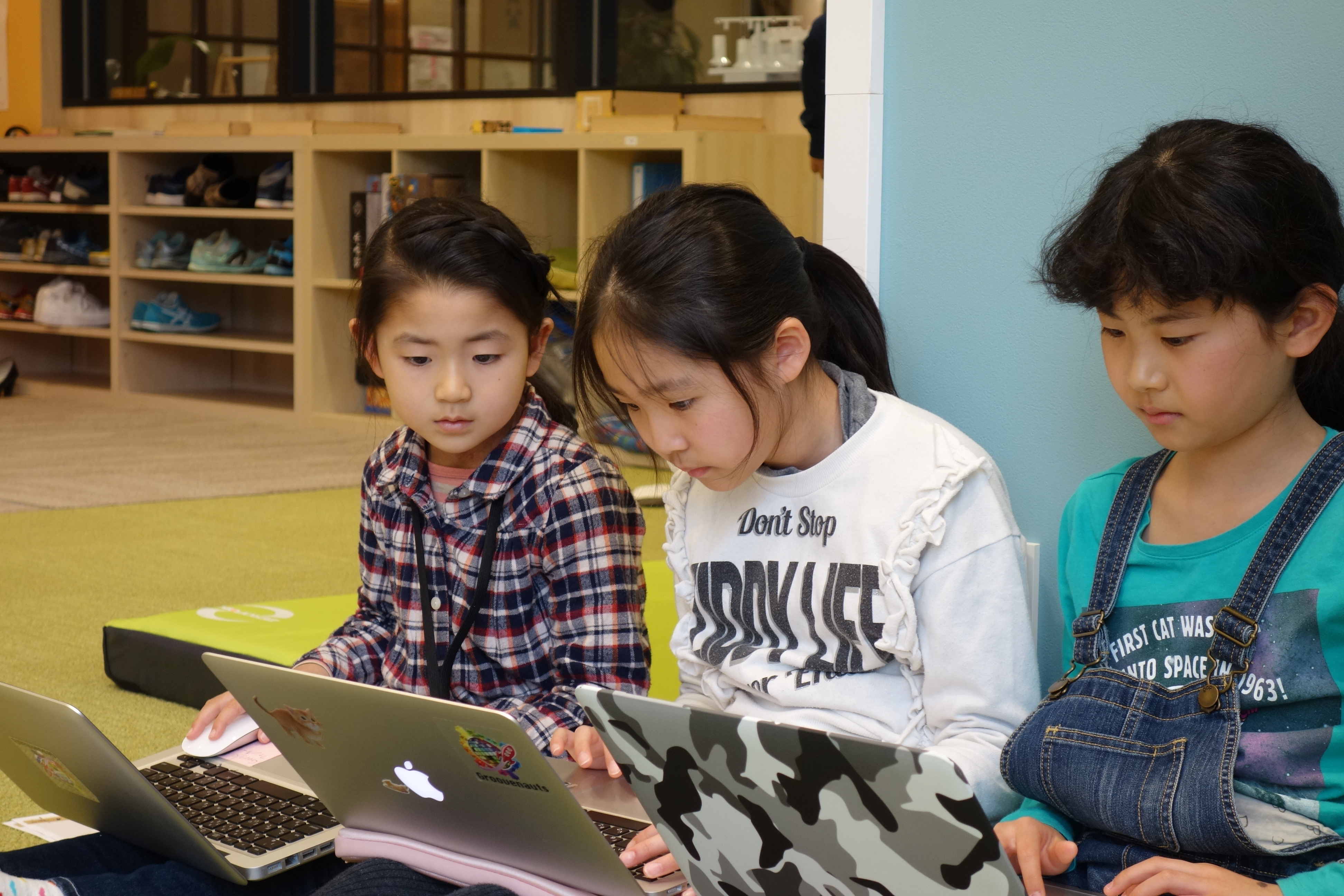 We've held all sorts of trial lessons and events here at TECH PARK, and we often get the following questions from parents:
"Do any girls attend?"
"Is it just boys?"
Actually, about 30–40% of students at TECH PARK are girls, but we want to help even more get the chance to experience programming.
"I love computers, games, and robots! I like building things by myself!"
If this event gives even one girl like this the opportunity to try out technology, we'll consider it a great success!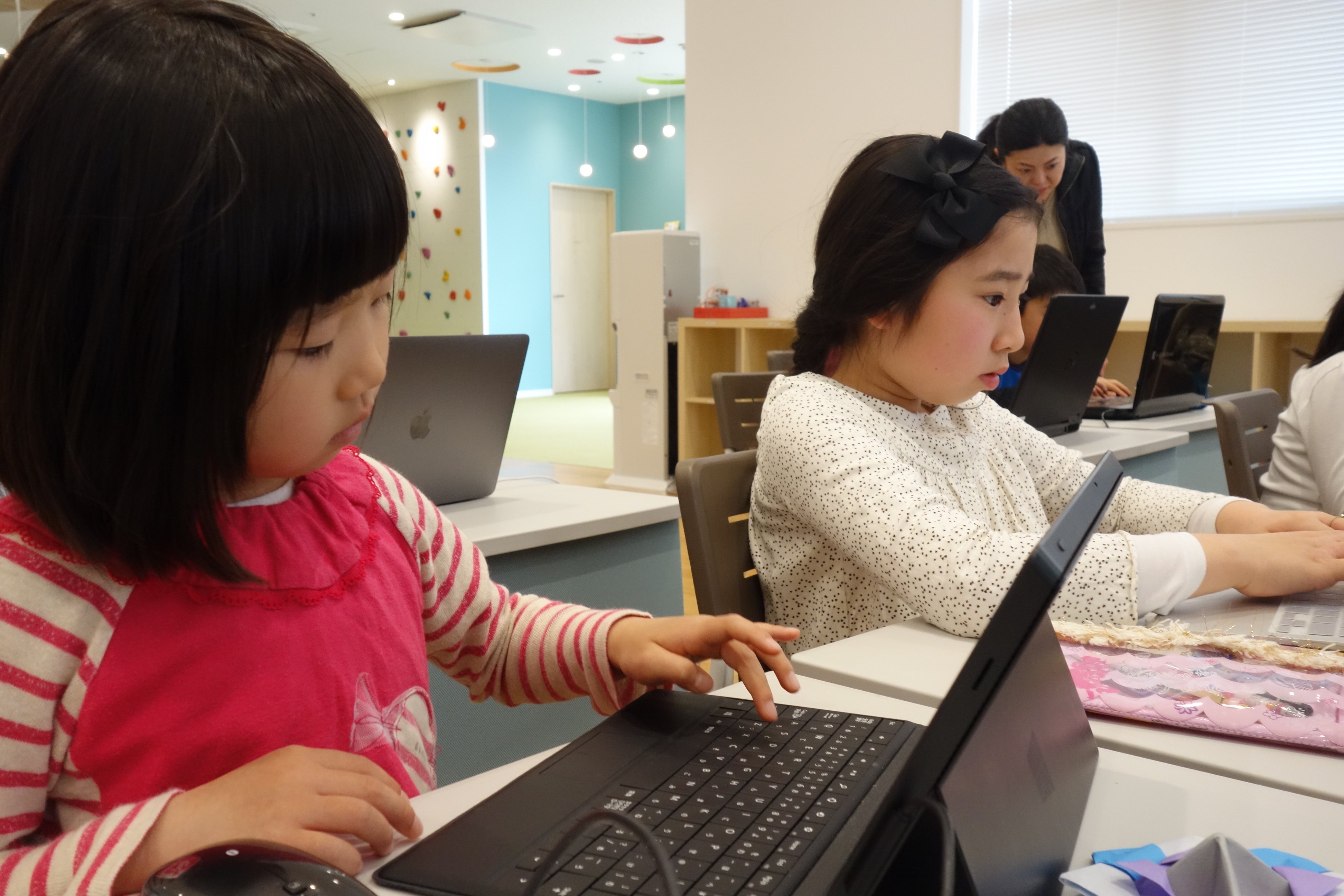 Event overview
Program a "living aquarium"! (Lower grades)
Children will use Viscuit, a visual programming language, to create aquariums with animals that move! Draw pictures, and make the pictures move—with just these two simple steps, kids will make a complete product. Kids can also draw zoos, gardens, or something else, if preferred!
*We have other lessons available for children who can't yet use a computer.
Program an action game starring a cute cat! (Upper grades)
Upper-elementary students will use Scratch, another visual programming language, to program an action game with a movable cat! This lesson focuses on programming, but if there's extra time, they can edit or draw their own images to make it cuter, cooler, or whatever!
Date:
2017/7/2 (Sun)
 10:30–12:00 Program a "living aquarium"! (Lower grades)  
 13:30–15:00 Program an action game starring a cute cat! (Upper grades)
Attendee limit: 5 per session (first-come, first-served)
Registration deadline: Registration closed when the attendee limit is reached
Conditions: For girls who like things like computers, robots, etc., and at least a bit interested in TECH PARK
Target age groups:
 Lower elementary grades (1st–3rd)
 Upper elementary grades (4th–6th)
Attendance fee: Free
Items to bring:
A laptop computer
*Contact us if you don't have a laptop you can bring
Location: TECH PARK
Fukuoka-ken, Fukuoka-shi, Chuo-ku, Imaizumi 1-19-22
Tenjin CLASS 3F
*There is no parking, so those attending by car should use a nearby coin parking lot. Be aware that many coin parking lots may be full on weekends and holidays.
Contact information:
TECH PARK Management Office
092-982-0180
kids@techpark.jp

How to register:
Register by filling out all required fields in the following form.