HOME
> Summer School 2017
Summer School 2017

Announcing TECH PARK's 2017 Summer School program for
Kindergarten through 6th graders from July 24th–August 26th!
Feature #1

Even newcomers can enjoy TECH PARK's one-of-a-kind curriculum

Our curriculum is designed to meet the needs of every child, even those who have never used computers or tools. From basics like typing and using mice, children can soon create digital art, program games, and edit original videos. Beyond computers, children also get hands-on building robots, creating intricate string art, and more. With activities split for upper and lower grade students, everyone can work, play, and learn at their own pace.
Feature #2

Taught by programmers and creators working at the forefront of tech

Expert programmers and creators from our Google-partnered company have evaluated all kinds of teaching materials and programming languages to create the Summer School curriculum. Additional equipment and teaching materials are provided by sponsors like the Tenjin Sony Store, robotics and electronics company Elekit, and film companies KOO-KI and Mont Blanc Pictures.
Feature #3

Flexible scheduling lets you choose your own adventure

Going on a family trip or busy with other club activities? No problem. Sign up for one day or the entire schedule–it's up to you! Each day's curriculum is self-contained, so you can choose activities that interest you without worry.
Curriculum & Schedule
TECH PARK's

Original Curriculum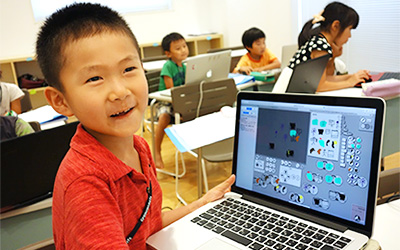 Programming
Create digital works using the visual programming language, Viscuit! Bring your own ideas to life making action games, digital art, music, and more.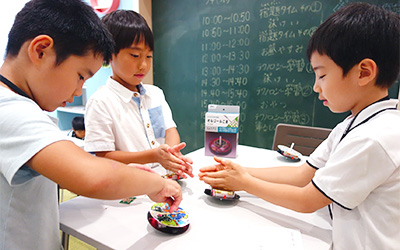 Robots&Electronics
Build your own robots to operate and play with! Use solar panels, voice recorders, and more to learn about energy and design while making electronic devices.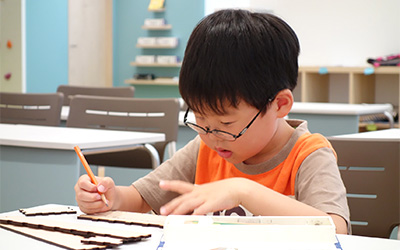 Arts&Crafts
Use your imagination to design, build, and decorate all sorts of handicrafts. Work at your pace to create original cases, plastic sample food, candle holders, and more.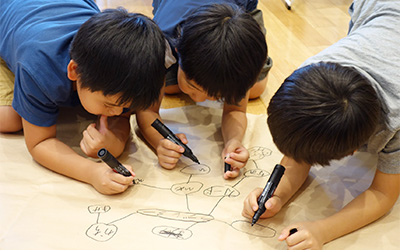 Design
Take on director, presenter, and camera operator roles to create commercials. Learn design basics to make digital picture books and posters.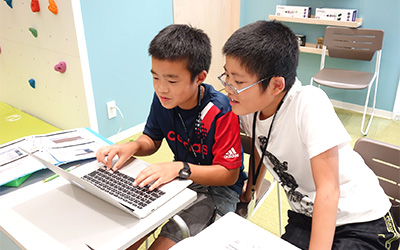 Programming
Program your own games, music, and digital art using Scratch, a programming language developed at MIT.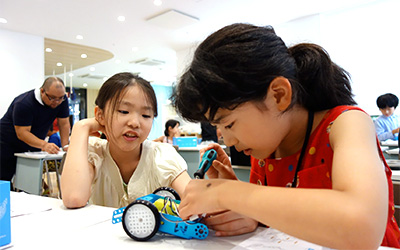 Robots&Electronics
Connect motors, gears, and other components to create maglev trains, digital clocks, metal detectors, and more. Learn about electrical circuits and even try out soldering.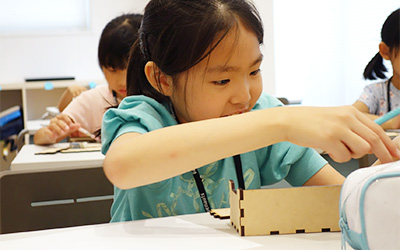 Arts&Crafts
Starting from math-based string mandalas, move up to full-scale craft making with tools to build original cases, candle holders, plastic food samples, and more.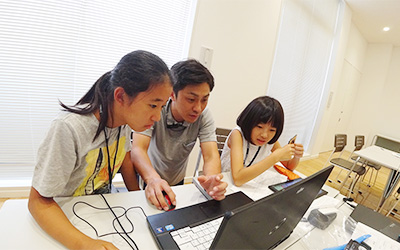 Design
Plan and edit commercials, turn digital picture books into animations, and create your own website. Learn design basics as you think about the best way to share information.
Our Fun-Filled

Summer School Schedule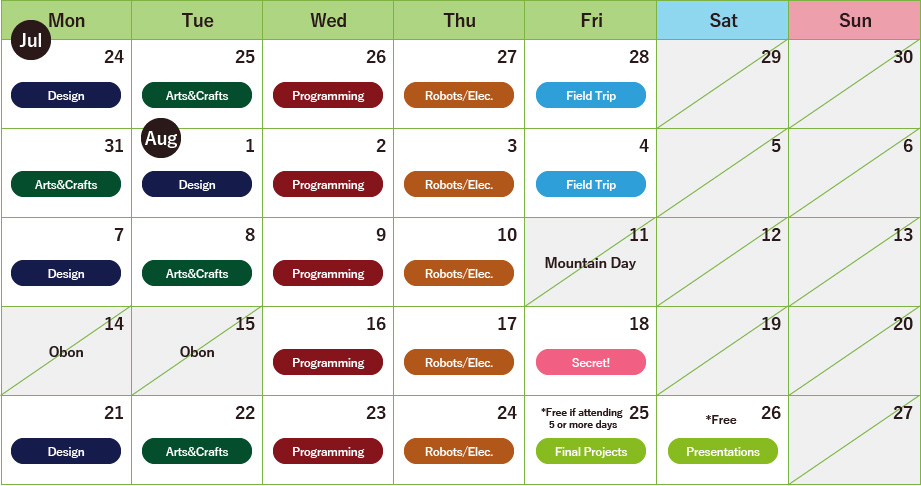 Pricing & Enrollment Information
Pricing
(tax separate)
*Applicable to new TECH PARK members only
Usage plan
Full–day (9:30 – 18:00)
Afternoon only (13:00 – 18:00)
Attend 1–4 days
¥7,000
per day
¥5,600
per day
Attend 5–9 days -or-
Attend with a sibling
¥6,500
per day
¥5,200
per day
Attend 10 or more days
¥6,000
per day
¥4,800
per day
*Extended hours available (8:30–9:30, 18:00–21:00) (Prior registration, additional charge required)
*Additional material fees apply for some activities
Enrollment Information
Target age group
Kindergarten–6th grade students (6–12 years old)
*Kindergarteners can participate in arts & craft activities only
Enrollment limit
Kindergarten–3rd graders: 15 students 4th–6th graders: 15 students
Facilities
Toilet, handwashing sink, shower, water cooler, AC, relaxation room, interior flooring and carpet, bouldering wall, reading materials
Meals
Bring lunch from home -or-
Request to order lunches during registration
Registration process
Registration materials are given to trial lesson/information meeting attendees.
Registration complete when materials are submitted and payment via bank transfer confirmed.
Registration deadline
Initial deadline: 6/30 (Fri)
Final deadline: 7/14 (Fri)
Trial lessons
Programming and Handicrafts Open School!
6/17 (Sat) 10:30–17:00

---

Girl's Programming Day!
7/2 (Sun) 10:30–12:00, 13:30–15:00

---

Make a Game with Scratch!
7/8 (Sat) 10:30–12:00, 13:30–15:00
Information meetings
6/9 (Fri) 19:00–20:00
6/22 (Thu) 19:00–20:00
7/6 (Thu) 19:00–20:00
*Other times can be scheduled upon request
Items to prepare
A notebook computer for your child to use
*Computer specs will be checked prior to use
Enrollment process
STEP1

Attend trial lesson/info meeting

STEP2

Choose which days to attend

STEP3

Submit application forms

STEP4

Send payment via bank transfer
Summer School 2016 Reports
Trial Lesson & Information Meeting Registration
Tell your friends about Summer School 2017!